Artist Spotlight: Amelia Hallsell
Amelia Hallsell ('23) is a talented artist who has always found herself to be involved in some sort of art class. She uses art as a way to remove herself from technology and to feel like she has done something productive.
"Sometimes when I want to get off my iPad or my phone, or if I'm in a 'humble mood' I'll draw something," Hallsell said. "I just want to do something productive. Even if it's not productive around the house, it still gets something done."
Although her access to technology can also serve as an inspiration for her work and a way to find other artists whom she looks up to.
"Oftentimes I'll see a picture on the internet, and I'll want to redraw it," Hallsell said. "There's the occasional time where I'll get an original idea and want to draw it, but most of the time I use a reference."
Along with simple sketches and drawings, Hallsell has a variety of artistic pursuits such as photography or videography that she enjoys doing. She recently discovered her love for photography during a trip with her family up in the UP.
"I remember the exact moment I got into photography," Hallsell said. "My dad gave me his camera and I took a picture of a rock stack on some old log, and there was a broken dock in the background. It was focusing on the rock stack, and I was like, wow, this is really cool, which I didn't expect it to be. That picture actually won second place at the fair."
Hallsell's love for art and photography is not only a way for her to express her creative side, but it's also a way to escape from the stress of life. There's something relaxing about creating something beautiful that Attracts Hallsell to art in general.
"I really like photography, honestly. You're not creating it, you're just capturing it and making it look nice," Hallsell explained. "There's something about that that's really fun. You know, it kind of comes back to when you do art, you're creating something beautiful. It's a way to kind of get away from anything stressful, or that annoys you. It's a way for that creative side of your brain to accomplish something."
Leave a Comment
About the Contributor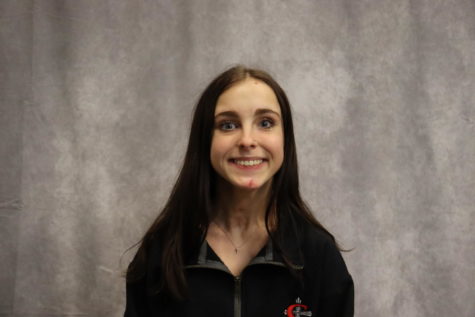 Emma Leonard
Emma is a senior at CHS and she has been writing for the BleuPrint since Sophomore year. Outside of writing she enjoys reading romance stories, watching...