Girls' Swim Coach Named Zone 4 Coach of the Year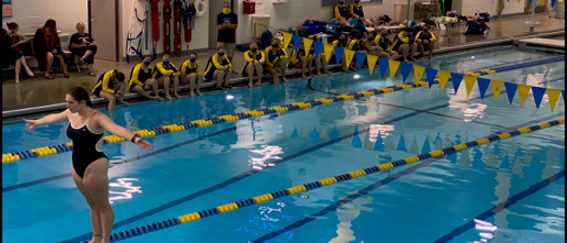 Chelsea Girls Swim Coach Andrew Thomson was named Zone 4 Coach of the year by MHSAA in only his second year as head coach of the girls' swim team. 
"This is my first time earning a coaching award," Thomson said. "This is only my second season as the head coach, I took over after Mr. Jolly. I know he won many awards in the numerous years he was coaching, I can only hope to try to come close to the legacy he left here at CHS."
Thomson didn't learn to competitively swim until high school, he never really knew that you could swim at this competitive level.
"Where I grew up, swimming was not as intense as it is here in Chelsea," Thomson said. "When I started coaching here, it was very eye-opening to me." 
Growing up, Thomson had only known one person who went to the state meets, and he's impressed with Chelsea's history of sending several athletes to state finals each year.
"I don't even know the last time my old school took an athlete to state finals," Thomson said. "I believe Chelsea's swim program speaks for itself and I am proud to be part of it." 
Thomson believes that this girls team was special this year. Although it may not have been as big as usual, the girls had a successful season.
"Being given the coach of the year award is really an award for the girls," Thomson said. "While I was given the award, it wouldn't have been at all possible without the girls' hard work and dedication they gave this season. Getting this award was truly a humbling experience and a huge positive thing this season." 
Thomson will surely remember this experience for a very long time, he has made a huge impact on the Chelsea swim team.
"Making an impact, giving our athletes purpose and structure," Thomson said. "Setting everyone up for success in their life is what I love about coaching and makes me continue to coach." 
Leave a Comment
About the Contributor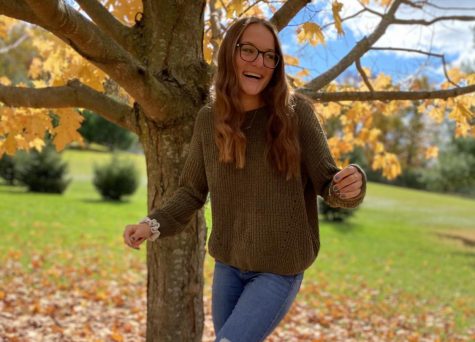 Emilee Underwood, Sports Editor
Emilee is a sophomore at CHS, this is her second year writing for The Bleu Print. Outside of writing she enjoys softball, working out, being outside and...