Competitive Cheer Places Second in First Competition
The competitive cheer team took second in their first competition at Adrian High School last Wednesday, February 24th.
The Bulldogs just fell short to their rivals Dexter scoring a 625.56 while Dexter scored a 655.36. However the team beat Lincoln, Pinckney, Techumseh and Adrian.
"This score was definitely a great way to open up our season," Nora Davies('24) said. "It gives us a lot of room to grow while still giving us a competitive edge to be number one."
The team had an overall good first performance with points deducted for simple timing issues. In the next few weeks, the team will continue practice to improve their routine. 
"My team is working on adding new skills to our second round that will make us score higher," Nora Davies said. "Along with cleaning up our timing of jumps and stunts."
The team's next competition is in Chelsea on March 3rd. The Bulldogs will be competing at home against the same five teams as they did in their last competition.
"I am most looking forward to improving our scores," Nora Davies said. "We did great for out first competition, and it gives us room to improve and add new skills. I am also looking forward to beating Dexter because I know if we put in the work that we will."
Leave a Comment
About the Contributor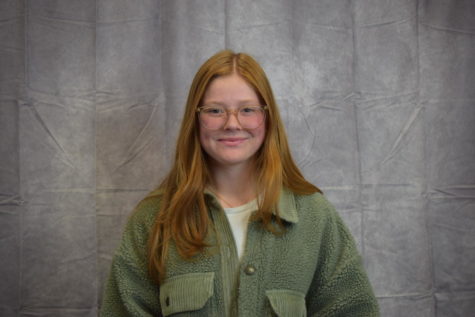 Allie Browning-Perry, Dept. Chair
Allie is a junior and has been writing for the Bleu Print since her freshman year. Outside of writing stories for the Bleu Print, she enjoys playing soccer...