Springtime Puns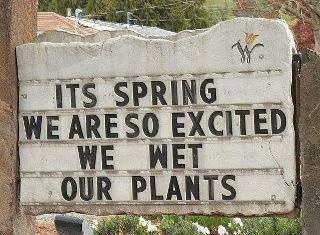 Hang on for a minute...we're trying to find some more stories you might like.
Yesterday a clown held open a door for me. It was a nice jester!
I was walking through the quarry and said to a man, "That's a big rock!" "Boulder," he replied. So I shouted, "Look at that enormous rock over there!!"
What does a house wear? A dress!
What is the best time to go to the dentist? Tooth-thirty!