Once Upon a Spring Play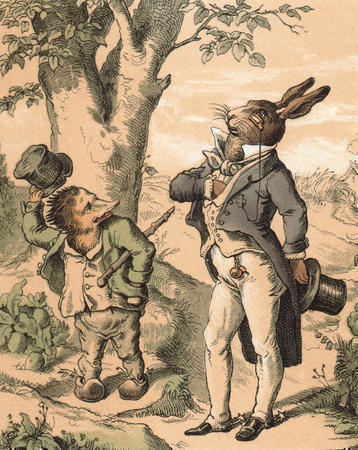 Hang on for a minute...we're trying to find some more stories you might like.
Did you have a phase where you were a prince/princess? Did you have a favorite character, a favorite Disney song, an outfit or a treasured host of novelty merchandise? If so, you definitely learned some valuable lessons, like sharing and doing what's right. And maybe you even spent hours dreaming about Prince Charming, who would whisk you away to his castle and marry you in a fantastical wedding ceremony, and you would live happily ever after. The end. I know I did—when I was six, I had a treasured pink princess dress and a bunch of toys and movies. That's what makes the Chelsea Theater Guild's spring play, The Brothers Grimm Spectaculathon, so special to me: it has recognizable characters that we all know and love, including my favorite princess, Snow White (we have similar hair). On May 11th and 12th at 7 pm and May 14th at 3 pm, come and see our comedic play and fulfill your nostalgic desire for those good old childhood days. You will see some other famous princesses you know and learn extra details about their history.
I don't know about you, but I will probably crack up when I see Brendan in a dress. Now I know what you are thinking. Which Brendan? What about a dress? What does that mean!? Find out only at Washington Street Education Center. You will laugh, too. Share the laugh with your friends! I'm the student Costume Head; I made sure costumes were appealing to the eye and spectacularly worth a laugh. If you go, you will see the actors in outfits you wouldn't normally see at school. For example, your presence at WSEC will result in seeing me, Kira, in Converse shoes and a t-shirt. Kira Frahm in Converse shoes and a t-shirt. That is an extremely rare event. In addition, the already funny cast helped add more ideas for more humor. This will help on the Thursday performance, when you need a giggle or two to enjoy yourself before the weekend. There's also a Mother's Day performance—your mom will surely love a theatrical gift!
Hurry: there are only 3 opportunities and limited seating. Tickets are available at the Chelsea Pharmacy. Don't worry juniors and seniors! You can still go to the Enchanted Forest for prom. Our juniors and seniors made sure of it. The Brothers Grimm Spectaculathon performs on Thursday, Friday, and Sunday. Come support the hard work and dedication your classmates want you to enjoy. And hey, there will be food.
See you at the WSEC auditorium.