Alumni Arbor Coming to Chelsea High School
Hang on for a minute...we're trying to find some more stories you might like.
The Arbor Club is hosting an Arbor Planting Day on Saturday, May 6th, from 10am to
4pm in the field outside of the curve of classrooms.
We have prepared since October of 2016 to create the Alumni Arbor, a grove of trees
dedicated to the graduated classes of Chelsea High School. Members of the Arbor Club,
student liaisons, teachers, graduates, and members of other related groups such as the
Bio Club will plant trees representing all previous classes, as well as a willow tree to
represent all students who have passed on — a subtle nod to the You Matter project.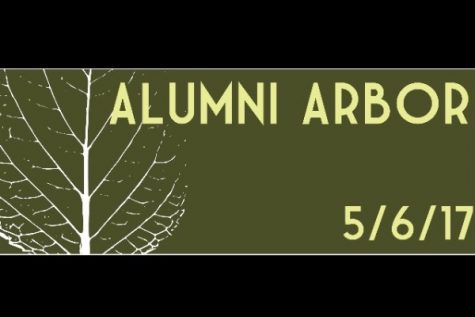 3Brf08JIuWxpaWCdc1PwAKwqICDOmMpLRLZfCLVo04h9IxWLfpnG7QT1r7yBkNHpIejw+OB+9CryL/ZaI+T1Yw==
Planting Day will kick off a decades-long tradition wherein all following graduating
classes will plant a tree in the arbor as a testament to their legacy at CHS. Arbor Club, in
collaboration with Arbor Knoll LLC, have created a Master Plan designating spots to
all classes for the next one hundred years.
FREE BEVERAGES provided, and PIZZA and POPCORN will be for sale at the
event. Bio Club has also created BIRDHOUSES to sell, which may be hung on trees in
the arbor or bought for personal use.
All are welcome to this COMMUNITY EVENT, including students, faculty, parents,
tree-lovers, hippies, environmentalists, athletes, musicians, and artists alike. A
watercolor weeping willow tree mural created by Shaunna Caffrey will be available for
anyone to sign.