The Stresses of High School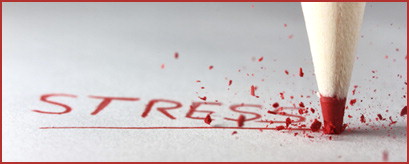 Hang on for a minute...we're trying to find some more stories you might like.
Life is stressful. No matter who you are, you've felt stress before. Whether it's from a biology test you forgot to study for, a presentation you have to give for work, paying bills on time, picking up your kids from school, or forgetting your lunch at home, we have all felt stress. It is a common discussion topic among students especially, namely because we are all stressed. The endless piles of homework, tests, quizzes, speeches, essays, go on and on. We try to make everyone around us happy and try to impress our teachers by working hard. All of this makes us stressed.
I get it, everyone is stressed or has felt stress before, but for high schoolers, it is our whole world. Most weeks, I have two quizzes and a test I have to study for. There are five school days a week. That means I have to spend hours studying and reviewing for the tests if I want to try to get an A. Throw sports and extracurricular activities into the mix, and I don't have that much time to study, let alone for anything else.
Since school takes up so much of my time, there is little time left for me and many other students to have a social life. I can't even count how many times I've denied plans with my friends or family members to stay home and studying instead. I shouldn't even say "studying". Most of the time, I just sit in my room and procrastinate studying, stressing about how I'm not going to get a good grade on my test or quiz, how much sleep I am going to get, when I have to leave for school, and so much more.
Procrastination is an awful habit that many students have. Not studying soon enough for tests, starting a five page essay the day before it is due, putting off sleep, not reading fifty pages of a book until the night before the reading quiz are all classic examples of this dangerous practice. Procrastination is a bad habit. I know that I personally procrastinate sleeping, doing homework, and studying.
My parents and many of my teachers have all told me that if I stopped procrastinating, then I wouldn't be stressed. I wish it was that simple, but it's not. If I could do my homework every night, study, and not be stressed, that would be a dream come true. But homework is overwhelming. Studying is overwhelming. You start to think, "what if my work isn't good enough for this assignment and I get a bad grade?" or "what if I don't study enough for the test and get an F?" As soon as I start to think these things, I shut down. I don't know what to do with myself. I know that I should be doing homework, but I can't bring myself to do it.
I sit in my room and go on my phone or read a free reading book, trying to get my mind off of the unfinished pile of homework sitting on my desk. It sits there, teasing me, egging me on. If I close my eyes I can pretend it's not there but deep down I know that I will have to finish it at some point. But when? Every time I look at the tower of books, paper and binders, I just think of the hours I will have to spend to finish it. It overwhelms me. I turn on my music and shove my headphones into my ears and try to drown out the nagging voice.
That voice, I hear it at night. It's always taunting me. Reminding me that I hadn't studied enough or finished my homework with the best work. It won't be quiet. I stay up way into the night, listening to that voice. It keeps me up at night, exhausting me.
On average, I get five and a half to six hours of sleep a night because I'm always stressing about school and extracurricular activities. Many students get the same amount of sleep as me–or even less. According to The National Sleep Foundation, the average teenager should be getting 8-10 hours of sleep a night. In order to get that many hours of sleep, you would likely have to fall asleep from sometime between eight o'clock to ten o'clock at night. If you also include two to three hours of homework, and possibly a two hour practice for an extracurricular activity, it's already seven to eight o'clock. Plus if you want to eat dinner, shower, and watch a little TV, it just keeps getting later. It is nearly impossible for a student to fall asleep that early.
When you are dealing with that much stress and sleep deprivation, it can lead to many physical and mental problems. Think of your physical and mental health as a cute, potted flower. Every time you have something to do, you add a little water to the flower. Now, some water is good, it keeps your flower healthy. But if you start throwing in other things such as not getting enough sleep, too much homework, late practices, and tests, you start to drown your flower. You drown yourself in work, clouding up your mind. It starts to consume you–the pressure, the stress. It eats away at you slowly.
When your stresses and worries drown you, you're unable to take a breath of air, instead breathing in all of the homework. It fills your lungs and invades your mind; it's all you can think about. Study for this test, finish this homework sheet, write this paper, read up to here in this book. It controls you. Before you know it, you aren't yourself. You are still the shell of yourself, but your mind has changed. I've noticed that the past year, I've been stressed a lot more than usual. My classes are a lot more difficult than they were first trimester. Having more difficult classes means that I spend more time doing homework, studying, procrastinating and studying.
Being involved in two sports and two extracurricular activities has drained me. The past couple of weeks, I haven't been myself, drowning in homework and school. I've been getting less sleep, having less energy and less motivation to complete homework, studying, and going out to see my friends when I have free time. I've just been exhausted. . . from school, from life, from working so hard to try to finish all of my homework and to make everyone around me happy.
I'm falling down this black hole. Everyday is starting to be repetitive. I just keep going through the motions. I wake up, get dressed, go to school, come home from school, do homework and go to bed. I have it down like clockwork; everything just blurs together. My number one priority is school. Anything extra comes after it, leaving little time for anything else. I try to make everyone around me happy, trying to impress my teachers with my hard work. I try to make my friends happy by hanging out with them. I thought, if I am making everyone else happy, that'll make me happy, right? No, I've been thinking that for the longest time, but I recently discovered that I am wrong.
It is not possible to make everyone in our lives happy. By trying to impress other people, we are stressing ourselves out and making ourselves, as students, even more unhappy. Many of my friends are stressed. We talk about it a lot. Even people that I'm not friends with are stressed. I'll hear snippets of conversations as I'm walking down the hallway. "I have three tests today" or maybe, "I have a whole packet I have to do for homework by tomorrow". You might think that high schoolers have nothing to "real" or significant to worry about, that it's "just school," after all. But students have so much to worry about, it's unbelievable.
College applications, AP classes, after school clubs, homework. . . The list can go on and on. I'm not the only high school student that is stressed. It is a shared feeling, but not a good one. We can have hours of homework a night, cutting into how many hours we sleep. I understand that many adults have gone to high school, too, but we are learning such different material and at a faster rate than thirty years ago that the past plight of our parents hardly compares to our own.
We're able to take AP classes as freshmen and sophomores. Yes, it's a good opportunity but it stresses everyone out. The classes are insane, we can be learning up to a unit a week, and have a test on it too. I've heard so many students talking about how much homework they have, and I get stressed out for them. So many students are stressed, it's unbelievable. It's a common joke to say "I hope I get hit by a bus" and other jokes like that. We joke about wanting to die because we are so stressed and have so much homework. Most of the students don't mean it, but everyone is just so stressed that we look for depressing comedic outlets.
It is not okay for students to be this stressed. It's both physically and mentally unhealthy. The stress exhausts us, it makes our bodies tired and our minds tired. We forget how to take care of ourselves. We start putting off sleeping and eating. Mental health is one of the most important things in the world. If we are not healthy mentally, we will not be able to properly concentrate without stressing about every little thing in our lives. Students need to know that everything in the end, will be okay. Weneed to be told that we don't need to live according to anyone else's standards. We need to be told that we should do what we want to, and not just perform what anyone else asks of us. We need to be supported and praised, told that we matter so much and we are enough. We need to be enough for ourselves. As one of my favorite actresses Sierra Boggess said, "You are enough. You are so enough. It's unbelievable how enough you are."