Powderpuff Football and Extreme Volleyball: Gender Bias in CHS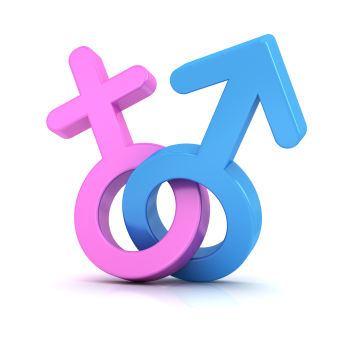 Hang on for a minute...we're trying to find some more stories you might like.
Why do we have such a great gender bias in our school? It's subtle, but I think that it becomes truly apparent in the different festivities that we have for Winter Carnival and Homecoming. Namely in the titles of "Extreme Volleyball," the male inversion of our typical girls' volleyball team, and "Powderpuff Football" for the girls' tag football in the fall. I find it amazing–and not in a good way–that we still uphold the ancient societal norms that women are dainty creatures and men are the main provider for families, or that men are the only ones that can play rough and girls are just here to sit and look pretty.
This sets a bad example for girls at a young age. In just one name, it implies that girls are delicate creatures that can't get their hands dirty and roll around in the mud. But when you look at the naming for the men's volleyball competition, it is "Extreme Volleyball" because there is a masculine figure that is in the competition.
I can see where this naming scheme came from all those years ago. This all started when women were people that didn't get an education and were almost always "stay-at-home moms". But that isn't the case anymore. Now more than ever, girls at a high school age are getting out into the world and doing everything that a guy would have done 50 years ago. Just go out and look at high school girls' soccer: a sport that clearly takes skill and athletic prowess and can sometimes be hard to watch because almost everyone is vicious; it almost looks dangerous when they are playing. The intensity with how they play is the same or even higher than the guys' team. The same thing can be said for when girls are playing volleyball. They are slamming the ball around the court, and it takes incredible skill, coordination and power in order to successfully win a match. In this way, "normal" volleyball is pretty "extreme" already.
Let's take a look at the guys playing so called "Extreme Volleyball". It isn't all that exciting. There is no coordination, no power, no drive to win (the very same characteristics that we placed on the girls when we named it "Powderpuff Football") unlike what I saw when I went to this year's Powderpuff game. That is what I find interesting: the fact that the same characteristics that we used to classify the girls also apply to the guys, but are worded so differently just because of their gender.
These gender stereotypes are found everywhere in the world, but they are especially easy to find in sports. When you take a look at men's football that is played in the fall, there are only girl cheerleaders, but then when you go to a girls' soccer or field hockey, there is nothing of the sort.
This sets a bad example for young people of both genders and reinforces the idea that women should fulfill subservient roles both in athletics as well as in the workplace. Women are the secretaries, primary school teachers, and nurses (but not doctors). They are told that they will make less money than their male counterparts. Meanwhile, men are portrayed as hardworking, money-making doctors and lawyers who spend their free time doing things that aren't related to their house or family, like working on cars.
This isn't a healthy habit to keep up in the United States, but it isn't confined the U.S., either. A study conducted by Organization for Economic Cooperation and Development, or the OECD, a group of 35 countries, found that girls below the age of 15 often times perform better in school. This is partially because at a young age, girls often times like to read more than boys do. This small change can affect your educational outlook because all education is based off of reading. Girls often spend more time doing homework, too. At the age of 15, girls spent 5.5 hours on homework per week, while boys only spend 4.5 hours and they are more likely to spend that extra time playing an online video game secluded from society. And lastly, boys often time have more peer pressure to say that they are truly "too cool for school" and that they will be more likely to not pay attention in class and actually be a distraction.
The conclusion of this study is that as a society we have to eliminate the stereotypes that we place on gender. This is a conclusion that I think most people can agree to. When you remove the gender roles that people are supposed to play in society, you pave the path for more people to succeed.