The Singles Guide to Valentine's Day
Hang on for a minute...we're trying to find some more stories you might like.
Valentine's Day: the most dreaded day of the year for singles all across America. According to fortune.com, approximately 44% of us earthlings will be spending this Valentine's Day alone. To some, this may not be all bad. An excuse to binge watch Netflix for 18 hours straight and refuse to change out of your comfiest joggers would be a blessing on any other day of the year, but on Valentine's day it only serves to make your crippling loneliness all the more apparent.
However, being single on Valentine's Day does have its perks. On top of the 75% off chocolate at CVS, you get an entire day to do pretty much whatever you want without anyone bothering you. So this Valentine's Day, go on a date with yourself!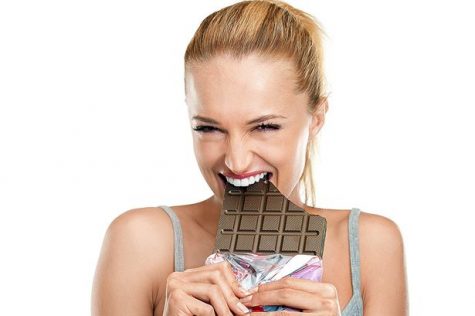 Start off the day by sleeping in as late as humanly possible. Lay in bed and read a book. Take a day off from social media and detox from your phone. Perhaps even opt for some really awful teen-lit romance like Sarah Dessen or Twilight. After all, this is the only day of the year when you can read trashy chick-lit without being completely ashamed of yourself.
Next, take a really long shower and use all the hot water in the house just to spite anyone who may be getting ready for a date night, and then make yourself a really nice breakfast–like, the nicest breakfast ever known to man. Go for fried eggs and toast, or pancakes, or bacon. Stop by McDonald's for a McMuffin if that's your jam (editor's note: you can also eat jam), or head over to Coney Island for a giant plate of sausage and hash browns.  Whatever you want, you deserve, because there's no better way to celebrate yourself than with way, way, way too much breakfast food.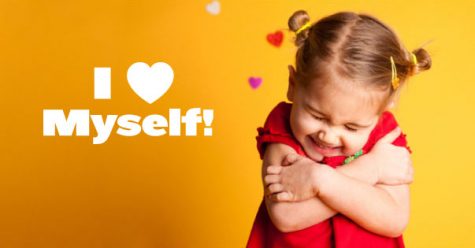 Hit up CVS for as much cheap chocolate as you can eat without throwing up and sneak it into the movie theater. If gushy romance will bum you out, then opt for something hardcore and exciting like Star Wars: Rogue One or Arrival. However, if something heartfelt is what you're looking for, then perhaps try Lion (nominated for an Academy Award for Best Picture, also featuring total heartthrob Dev Patel) or The Space Between Us. Some other favorites include 20th Century Women and Hidden Figures (also Oscar nominated and packed full of girl power).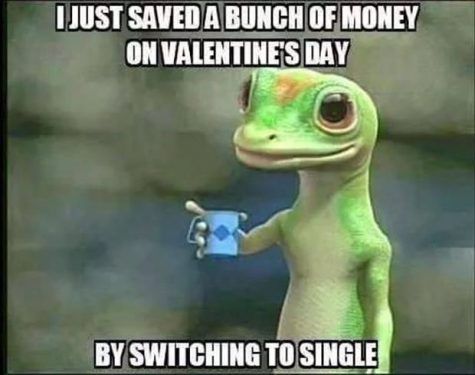 Take yourself out to dinner, or even better yet, spend some quality time with all your other single friends. Hit the town with a group and pretend to be couples in order to get those Valentine's Day discounts. Head out to Ann Arbor and book a table at your favorite restaurant, maybe even splurge on a fancy dinner for one if you're not too worried about saving up for college.
There are plenty of ways to spend the holiday alone, but if you're really in desperate want of company, then take a chance and ask out the crush of your dreams. Maybe even consider buying your matchmaker survey for a highly reliable and accurate list of your best options within the halls of your high school. Remember that Valentine's Day is a day all about love, so don't get so lost in your own pity party that you forget to share the love with your friends and family. And if someone asks you out, give it a shot. You never know, it might work out.