Best Local Date Destinations
Hang on for a minute...we're trying to find some more stories you might like.
Spice Up This Valentine's Day With A Fresh New Date Idea
It's that time of year again! Whether you spend it out and about with bae or on the couch self-medicating with Netflix and a carton of Ben & Jerry's, indeed folks, it is Valentine's Day.
We all know how to pull off a clichéd Valentine's Day with a classy-but-pricey dinner at The Common Grill, a dozen red roses, and a heartfelt gift that makes a serious dent in your checking account. This year, it's time to shake it up a little bit. There's a lot more to this cute little town than what you see on Main Street, so why not put Chelsea to good use for this one special night of the year?
If you're looking for a hot date–or even just a night on the town with some friends–here is your comprehensive guide to totally rocking it this Valentine's Day with something a little less than ordinary.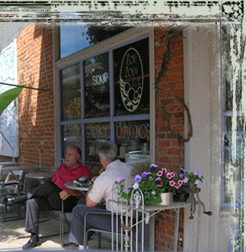 #1: Food, Glorious Food
There are a few different local options for dinner with your valentine this year. The Grill is always a classy choice, but for those who have impending college debt on the mind, it might be better to opt for something cheaper. Los Tres Amigos is a great way to start things off spicy while staying in budget and staying on Main Street. Sushi Time in Dexter is a bit of a hidden gem, but delicious nonetheless and certainly cozy enough for couples. Plus, you can never go amiss by taking a night in: consider cooking dinner together right at home. A spaghetti dinner is easy and fun to make, and you can see if that Lady and the Tramp thing works IRL.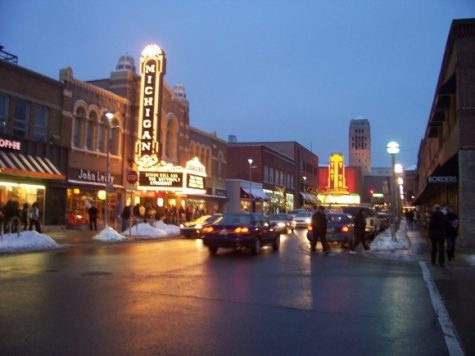 #2: Get Outta Town
While Chelsea is always quaint and cute, your options will be pretty limited if you decide to stay strictly in town. Instead, taking the night to A2 is always a good idea. You'll have free reign over any restaurant that suits your fancy (although it might be a good idea to make a reservation)–Palio, Jerusalem Gardens, and Slurping Turtle are all good choices that are reasonably within a high school price range. In addition to practically unlimited choices for dinner, going to Ann Arbor offers some good options for entertainment as well. It's always nice to take a stroll, or a trip to the Michigan Theater to see some Oscar nominees. It's a great city for just enjoying a night out on the town with the one you love.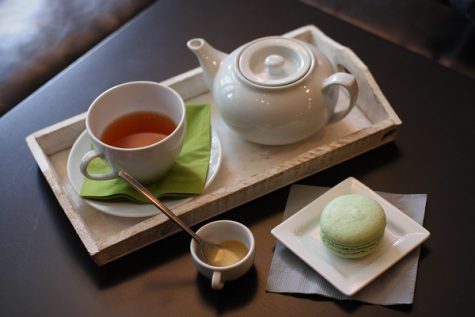 #3 Tea Time
For an early afternoon option, you can never go wrong with a coffee date. Take your date to Zou Zou's or the Plaid Melon for coffee and a scone, or make a reservation at the Tea Haus in Ann Arbor for a classic afternoon tea. Starting off with tea leaves the whole rest of the day open to spend time with your darling. Afterwards, you have enough time to go to a movie, take a hike, or just go back home to chill. There's nothing wrong with a day-long date, especially on Valentine's Day!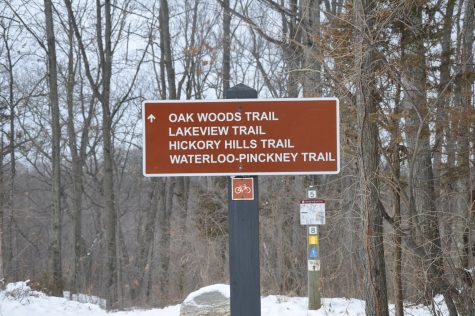 #4 Take a Hike
A great way to spend a little quiet time with your sweetest is to hit the trails for a romantic hike in the snow (or maybe the rain? Who knows what the weather will be like this 14th.). The Discovery Center isn't too far out of town and has some of the most beautiful trails around. Take Hickory Hills for a picturesque lookout over Cedar Lake and a nice workout, or take the Bog Trail for an easier stroll through the woods. The West Lake Nature Preserve on Waterloo Road is another good option for a hike or just a bit of solitude off the beaten path.  There's no better way to find a romantic moment alone with your boo than on the trails or under the stars.

#5 The More The Merrier
Instead of pairing off this Valentine's Day, try heading out in a group. Take a night out with all your best friends and baes alike.  It might not be totally romantic, but Valentine's Day isn't just about dates and gifts; it's about love. So hang out with your friends and your family and all the people who make your heart feel warm and fuzzy inside. Take the time out of your day to celebrate everyone that you love.
Most importantly, though, stay safe and appreciate everyone that you have in your life who loves you, on Valentine's Day and every other day of the year.