The Importance of Being Kind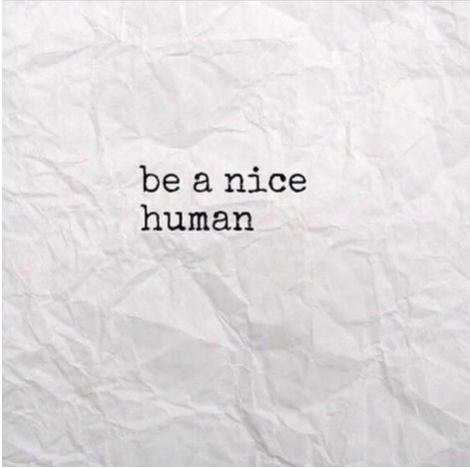 Hang on for a minute...we're trying to find some more stories you might like.
The fondest memories I have of my friends are the ones that include them being kind to me or me being kind in return. It truly is the little things that can make someone happy. I once received a frosty from a friend just because they felt like doing something kind—that same friend always reminds me of the great things I do, and tells me whenever she sees something that reminds her of me. These random acts of kindness are truly so simple, but they never fail to brighten my mood. Mother Teresa really captured how these simple words are honestly the best way to show someone love and care, saying "Kind words can be short and easy to speak, but their echoes are truly endless." No matter how small the action, the things you say and do have a ripple effect, forever creating a moment in time for someone to look back on and enjoy. Being both empathic and acting out on this ability to relate and be nice to others is a true landmark of a wonderful human being.
One of the most important things that I've ever heard and learned in my sixteen years of living on this planet is this: kind words cost nothing.
That's right, nothing. Not one cent or dollar, not one peso, not one unit of any type of currency. All it takes is the realization that you have the power to affect others, and making the choice to do it positively. In the end, nothing else matters, really. You can be as awkward or as confident as you want, as smart or as ignorant as you so please, as insanely entertaining or as ridiculously boring as you wish. None of this is important. What is important is kindness. Being kind is a purely good and beautiful thing, and it's crucial to living a successful life as a human being. You have no idea what other people may be going through, or why they are the way they are. And you have no control over those other people, but you do have control of yourself. You have control of your words, your actions, and your ability to be kind. And that ability to be kind, when it is used properly and whole-heartedly, helps the people who need it most to keep going, keep fighting, keep enduring. Hearing a compliment or just receiving a smile is just such a great feeling, and it can make all of that uncomfortableness and stress in life worth it in the end. Making the effort to be empathetic is really half the battle, the other part is just putting that effort into execution.
In all honesty, being kind is the best thing we humans do.